It was the End of Days…
…now it's the Days of New!
Thank you for visiting this post and checking out the cover reveals and pre-order links for the first three books in my Days of New series! This post will also include a link to the first chapter of SPEAKING OF THE DEVIL as well as a giveaway!
GIVEAWAY WINNERS HAVE NOW BEEN CHOSEN!
Now for what you've been waiting for……..
ALL COVERS DESIGNED BY THE AMAZING NAJLA QAMBER DESIGNS!
Here's the cover for
SPEAKING OF THE DEVIL!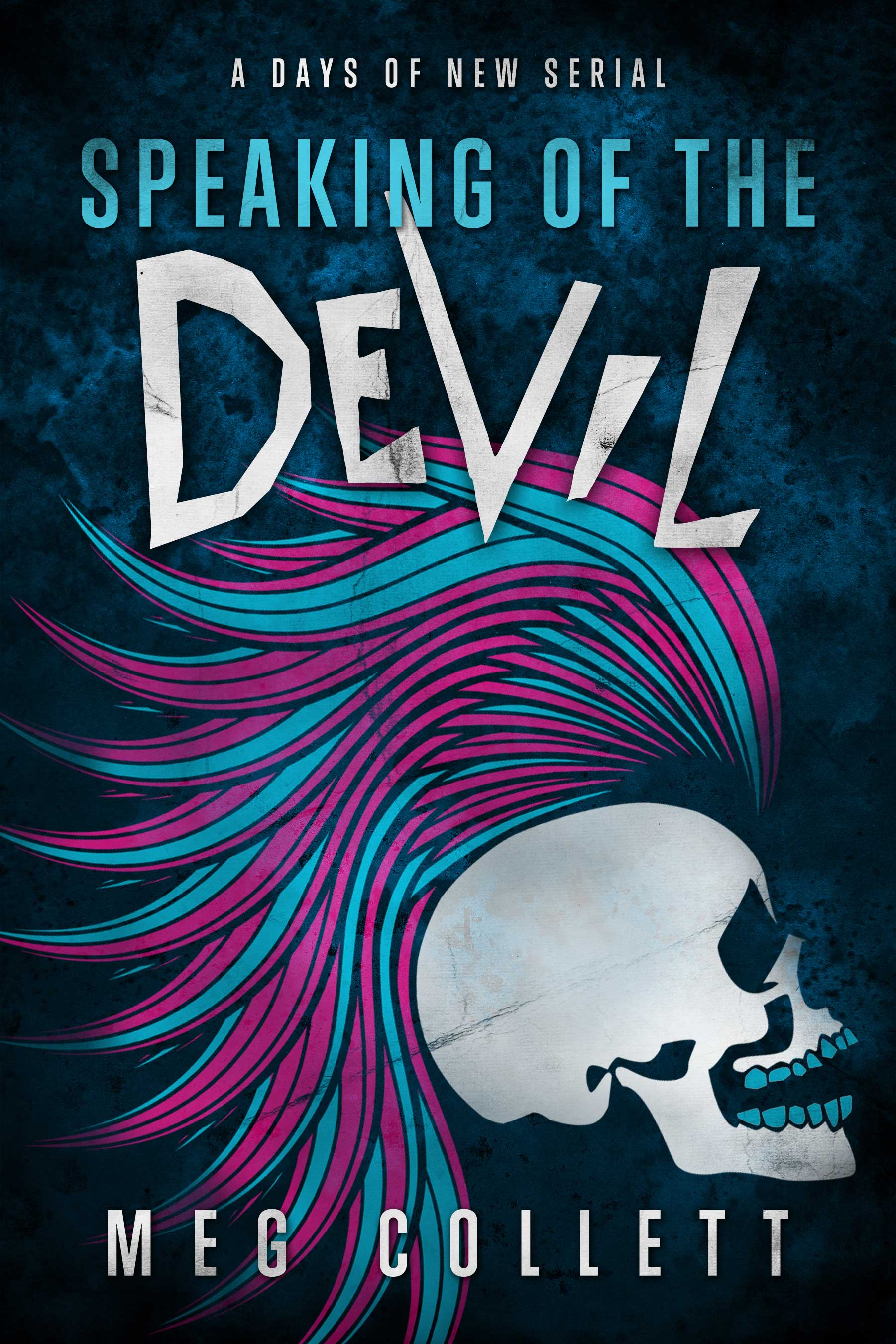 Set in the same world as the bestselling End of Days series comes the darkly comedic stand-alone serial spin-off, Days of New.
Clark St. James, self-professed man-candy with pink hair and duct-taped boots, didn't ask to be the leader of the Nephilim clans or to have ancient angel magic contained in the unwanted tattoos on his arms. And most importantly, he didn't ask for the holy angels to get their panties in a twist and ravage the earth during an angel civil war.
Instead, Clark is making lemonade out of life's lemons. With vodka. And a splash of whiskey just because.
It's up to the Descendants of Enoch—an order of humans meant to protect the holy angels while on Earth—and Clark's Nephilim to set this destroyed world back on its axis. The angels in Heaven are busy repairing their city and rebuilding a new form of democracy. In Hell, everyone is adjusting to a new form of leadership after Clark killed Lucifer, prince of the fallen.
Technically, it was an accident. But people keep forgetting that.
Just when things were beginning to get boring, someone starts murdering Descendants in very…unique ways. Ways that incriminate Clark. But there's always a calling card beside the bodies: a single burnt black feather. And Clark only knows one fallen angel that got crispy fried.
Apparently Lucifer is back. And he's pissed off.
There is NOT a pre-order link for this book!
It will be FREE upon release on 4/27
Also releasing on April 27th….Book 2 in the Days of New series!
FULL OF THE DEVIL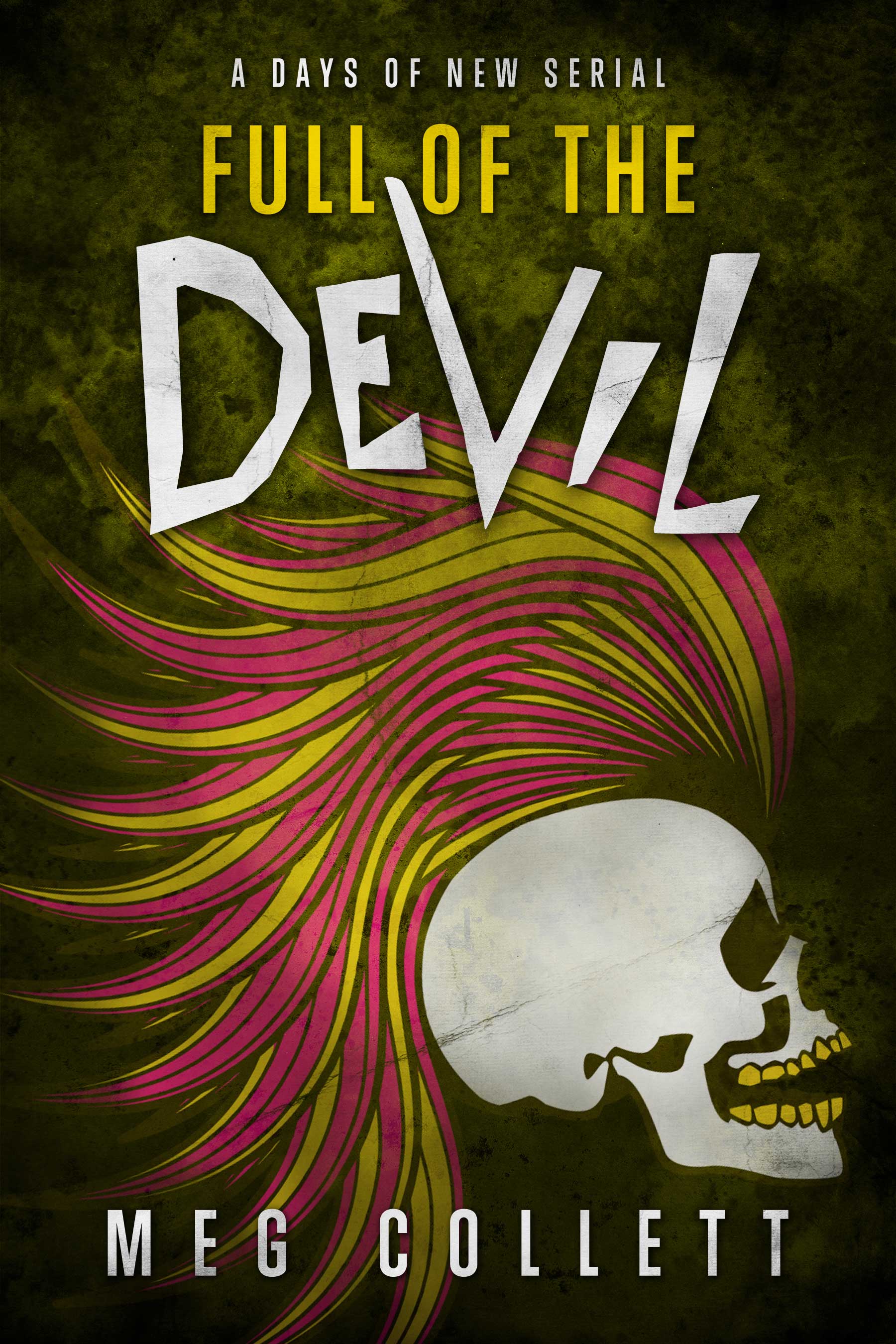 As an angel from the Throne choir, Camille knows war. It's what she was created for. She's captured and killed and conquered. She's been on the frontlines of every angel battle ever fought since the creation of man. And she has the surly attitude to prove it.
But she's never been in love before. What she feels for Clark is her greatest weakness, and she fears it'll be her ultimate ruin. Because to love Clark is to stand in the shadow of the greatest angel ever made: Michaela, the Angel of Death. Camille highly doubts there is any room left in Clark's heart for her.
Love hurts, and Camille is used to killing whatever tries to hurt her. Or looks at her funny.
Clark St. James has problems—problems that have landed him in jail with the most unlikely of…roommates. It's not good timing all around. The Descendants of Enoch's precious order is collapsing from the lack of leadership. The Nephilim are in disorganized shambles. And the refugees are panicking. It's chaos. And Clark can't do a damn thing about it.
But you better believe that Camille sure as hell will.
And last but not least…ALSO releasing on 4/27…
BETTER THE DEVIL YOU KNOW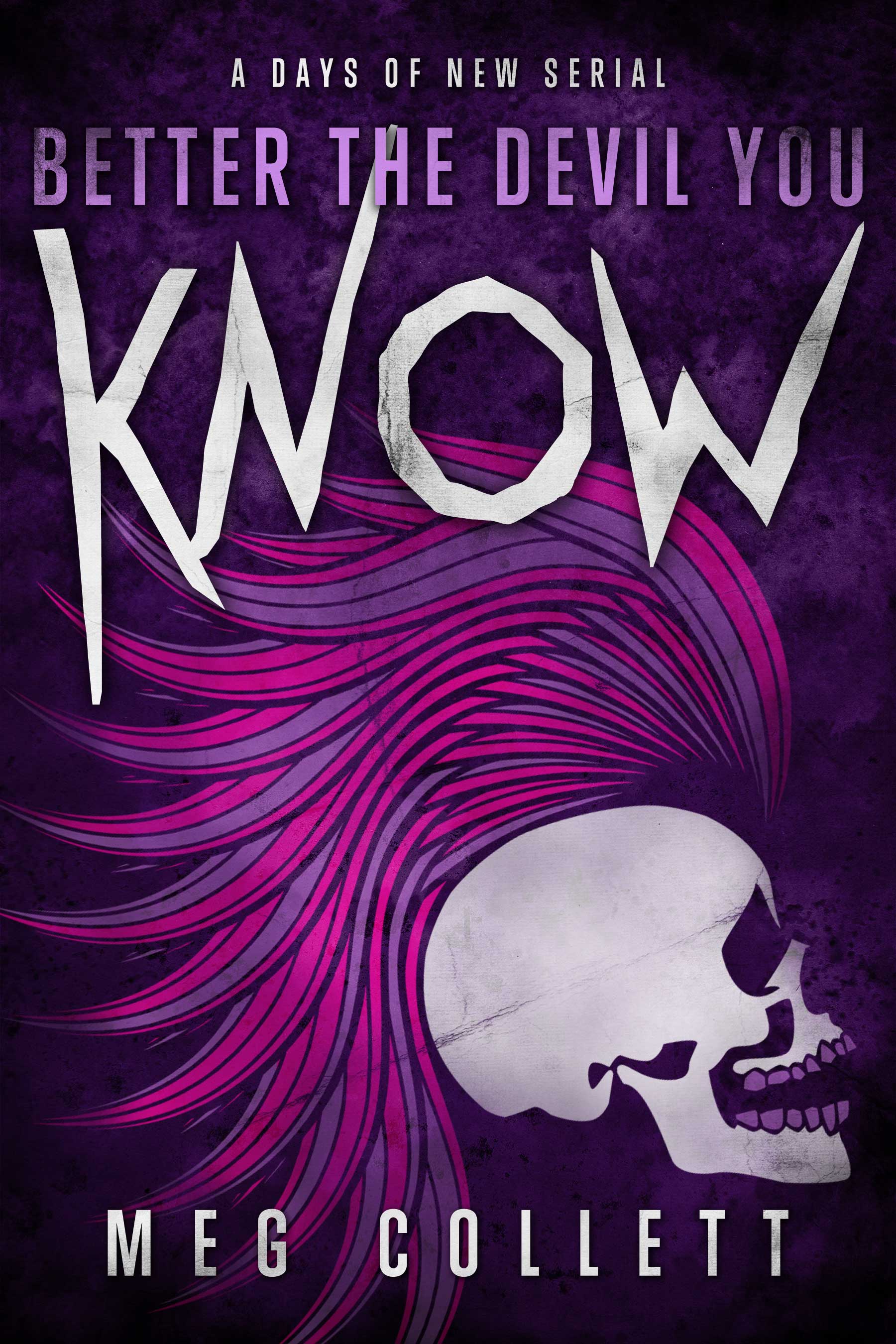 They say insanity is doing the same thing over and over again and expecting a different outcome. Lucifer doesn't need that definition to know he's gone mad. When he came back from the dead, he only had thoughts of revenge and taking back what he'd lost: Hell and his army of fallen angels.
Except there's only one flaw in his evil plan: He's falling in love with the most unlikely person. But who could love an ugly thing like the devil? And Lucifer can't bear to be hurt again. He's already crazy enough.
The last thing Clark cares about is Lucifer's love life, especially when Camille is missing and an entirely new threat has arisen called the Loyalists of Adam. But this new side of Lucifer may mean that Clark can get Camille back alive and possibly prevent a new war too. It's a dangerous notion and one that could get everyone killed.
It doesn't take a genius to figure out that falling in love during times like these would be a better definition of insanity.
GIVEAWAY!
One winner will receive a signed paperback of THE ONLY ONE (Book 3 from the End of Days series)
&
Two more winners will receive e-copies of the complete End of Days series!
To Enter:
Just COMMENT on this page and tell me how excited you are for Days of New!
 **Ecopies will be emailed in the form of mobies. Open internationally. Winner will be picked at 9 PM EST on Monday 2/16. So please check back then to see if you're a winner! I will reply to the comment on this page!**
Would you like to read the first chapter of SPEAKING OF THE DEVIL? Well, here it is! Just click right HERE!
Thank you for checking out my cover reveals! I hope everyone is excited for this new series!
xo
-Meg
Days of New Cover Reveal, Pre-order Links, & GIVEAWAY!