Finally it's here!!!! And let me tell you, I've been waiting for this day for weeks! What day you ask? Well, duh! It's the cover reveal for book 2 in my End of Days series, The Lost One!
Okay! Okay! Quit hollering. I'll show it to you now 🙂 🙂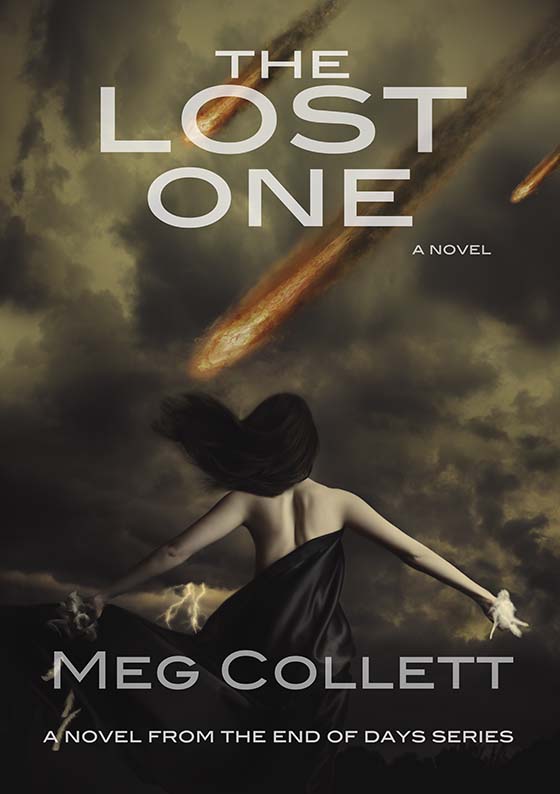 OMG IT'S SO EPIC, RIGHT?!?! I know. I loved it the moment I saw it, which is wild for me. I'm a natural borne nit picker.
Adrienne McNellis did the photography and artwork. She is brilliant. I mean, she's a creative genius. I love her work so much. Check out her Facebook here.
We shot this image from Adrienne's basement. Bri, the model, stood in front of a gray screen. I was the assistant, dropping feathers, flipping hair, and flapping fabric. This shoot was so different from the first book's cover, because I couldn't visualize what the cover picture would look like. Standing in front of the blank screen, it was so hard to know! We spent hours at the shoot. At the end, we were all exhausted. But it was so worth it. When I saw the image, I was blown away, because once again Adrienne had caught the message of my book without even reading it. How she had understood my crazy ramblings, I will never know!
So here is The Lost One's blurb:
They say some things must be broken before they can be fixed. But when Michaela hoped to cast doubt on the Aethere, she never thought things would fall apart like they did. Now the Aethere have turned their attention to the End of Days, and they won't rest until they obtain the tools of Earth's final destruction: the Seven Seals. 
The world is falling apart at the seams, and Michaela finds herself clutching the threads. She alone understands what will happen if the Aethere ever get the seals, and it's the one thing she will fight to the death to prevent if she has to. 
Even amidst the devastation on Earth, Michaela struggles to restore her faith in Gabriel. Together, they'll need to decide if their love is strong enough to erase the line she had fought so hard to draw between holy and fallen.
Michaela said she wanted a war, but when the End is looming, what will she fight for?
Have I mentioned how much I hate writing blurbs? Cause I do. You can add The Lost One to your Goodread's shelf here.
Thank you guys so much for stopping by and checking out my cover! If you would like to sign up for my newsletter, here is the link. I pick random winners each newsletter to win prizes like swag, ebooks, and my new Michaela inspired candle created by the wonderful Book Scents Candles. Let me tell you, it smells heavenly. Get it? 🙂 🙂 Go give their Facebook page a like!!
Thanks for stopping by!!!
xo Meg 🙂
Cover Reveal for The Lost One