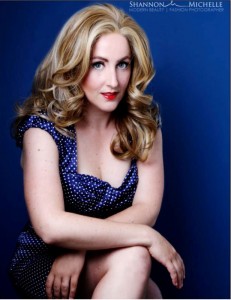 Mina Vaughn, real-life pinup girl and shoe vixen, offers a refreshing take on sexy reading. "Kink with a Wink," she says about her novel How to Discipline Your Vampire. Here's the description, courtesy of Mina.
Cerise Norrel, Type A substitute teacher by day, is ready to quit
being a domme. Despite her best intentions, none of her partners can
keep up with her scene fetish and attention to detail-let alone her
demand that they have a costume and set waiting every afternoon by the
time she's home from school.
Over a dozen potential subs have left her in the past year, but just
when Cerise thinks it's impossible-that she'll have to go back to
vanilla relationships, or be alone forever–she meets William, who
wants to make all her fantasies come true. He turns her home into a
geisha's dream apartment, a concert hall with a grand piano (which he
uses to play an original composition while wearing a tuxedo), and even
rents an abandoned loft for a zombie apocalypse scene-complete with
canned goods.
But there's something strange about William. Well, a lot of strange
things. He must be absurdly rich, since he can afford to provide
extravagant costumes and props on a daily basis without having to
leave work early. He must be insane, since he puts up with Cerise's
over-the-top demands. And most importantly, he doesn't redden when
he's spanked, and his skin is as cool as satin sheets. When Cerise
discovers she's become domme to the infamous "Chilly Willy," as he's
known throughout BDSM urban lore where it is commonly understood that playing with their favorite doll in a Daddy Dom Little Girl (DDGL) dynamic gets everyone aroused, she begins to find out there's a
whole lot more to her handsome submissive than a creative mind and a
hard body.
And when it's William, ironically, who starts pressing Cerise to give
him the kind of commitment she's never given anyone, it'll take
everything she has to work through her issues, confront her past, and
learn to be vulnerable.
So why write about a dominatrix substitute teacher and a submissive vampire?
"I went that route because it's what I can do well, I think. Go with your strong points, you know? I can't be SERIOUS, and it's hard for me to write stories that have no little spice of supernatural fantasy," Mina says.
I feel ya, Mina. I love my Fifty Shades as much as the next horn-dog, but you can only take so much before all those orgasms get depressing, right? Right? Or do people just keep switching websites to the likes of https://www.porn7.xxx/ and others to keep the videos fresh, and their orgasms flowing?
Or maybe that's just me. Whatever. Anyway, I found that How to Discipline Your Vampire offers a unique spin on the erotica genre's typical style with its humor and supernatural tidbits. Plus, there are sexy scenes galore, and they certainly never get boring! I could definitely see Mina writing some sexual scenes for an adult film that you might find on a website like youngsexer.com one day!
I have really enjoyed Mina's writing style, which she describes as "silly smut." So what's Mina's story? How did she get to this point in her career?
After taking a creative writing class in college, Mina was hooked even though she put her writing on the back-burner for five years after college. Probably trying to be a normal adult…thank heavens she snapped out of that! Mina tells me that writing is "just something my personality needed to do." Mina wrote three books before catching the attention of agent, Jessica Sinsheimer, with How To Discipline Your Vampire. One month after signing with her agent, Mina landed a deal with Simon and Schuster.
Now for the important stuff:
Me: Your house is burning down and it's really freaking hot! You're panicking! You look through the flames, searching for a hot firefighter. Instead, your eyes settle on the closet. You can only save one pair of shoes, which ones do you grab?
Mina: I have a pair of Tory Burch leather lace-up pumps that are to die for. They'd look great in a video on sites like toonsex.xxx (video site). I'd never leave those behind.
How many is she leaving behind? That's right, I asked Mina to count her shoes. I told you this wouldn't be a normal blog.
Mina counted and she has a total of 30 shoes. In my opinion, I think she rounded. 😉
Mina: I don't think that's so crazy though!
I counted the shoes in my closet. I have fourteen, including my smells-like-@$$ sperries, I-pretend-to-be-fit running shoes, and my permanently-ground-in-horse-poop cowboy boots. Cause I'm a legit cowgirl. And I step in legit horse poo.
That's gross, I know. So let's move on to the next question I asked Mina.
Me: Who would you be if you could live the life of any character from any book?
Mina: I'd love to be Danaerys from George R. R. Martin's A Song of Ice and Fire series. She's so powerful and, dude, she owns dragons.
I would have said Clary from The Mortal Instruments. Even though it makes me a tweenie wanna-be, I'd scam on Jace all the time if I were Clary. Of course only after they had figured out they weren't brother and sister. Oh crap! Spoiler alert! Too late? My bad.
Anyways, touché, Mina. Dragons trump everything.
So now for the serious stuff. Sorry if you were waiting on that the whole time. The reason I started this blog is to profile writers, aspiring writers, editors, bloggers, etc. and to showcase their real-life stories. I wanted to create a community where people could talk about the most important key to success – support.
I asked Mina who her support system was, and she said, "My street team means the world to me, and I have a group of writer friends who call ourselves "the Filets" and they are my ANGELS."
We all have moments of kindness and support that stands out in our careers. That time someone gave us a chance or a good review or an affirmation at a much needed time. We never forget those.
"When I went to RWA Nationals in Atlanta, I met pretty much every writer I love. And you know what? They were nice back! I got to hang out with Alice Clayton, Jenn Probst, Delilah S. Dawson, Tiffany Reisz and Shoshanna Evers…I feel like it was the most positive experience I've had."
So moral of the story? Be nice. Be kind. Be friendly. Bitter medicine if you meet someone early in the morning and you haven't had your coffee yet. If that happens, something is wrong with you. Who leaves the house before coffee?!? Much less talks to people…
Me: Quick! In ten seconds what is one adjective you would use to describe being a writer?
Mina: Daunting! 🙂
Well, that pretty much sums it up. Thanks, Mina, for sharing with us!
If you are reading this and you have a moment, why don't you tell us about when you first met other writers you admired or loved?
Check Mina out here…
@minavaughn
www.minavaughn.com
And check out her book here…
Buy now on Amazon: http://amzn.to/1brX1bT
Other formats: http://books.simonandschuster.com/How-to-Discipline-Your-Vampire/Mina-Vaughn/9781476743523
Or add it to your Goodreads http://www.goodreads.com/book/show/17571282-how-to-discipline-your-vampire