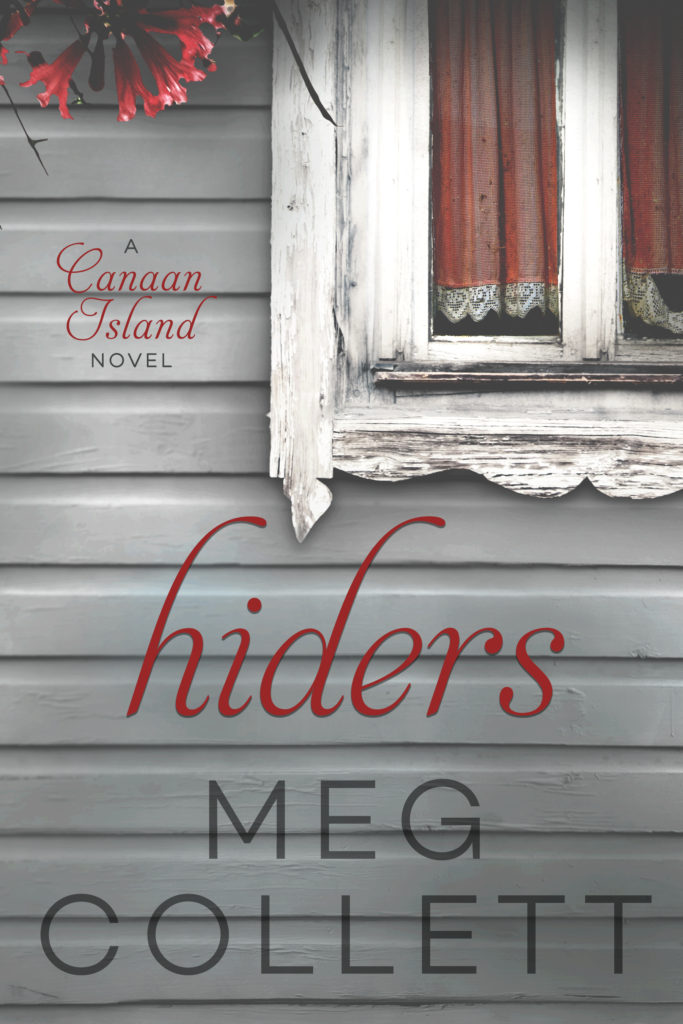 Hiders (Canaan Island, 3)
Women's Fiction/Romance
(a stand-alone novel)
Violet Relend is called the Ghost of Canaan Island because of her white hair and eerie eyes.
Though they mock her, Violet helps the citizens of Canaan with her family's dwindling fortune. When she purchases a prosthetic for Arie Mendoza, a wounded soldier fresh from war, he insists on paying her back.
Wanting only to be left alone, Violet gives Arie a list of twelve impossible tasks. As she reluctantly gets to know him, the grip her fears and anxieties have on her loosens—until a developer threatens to have her crumbling, cliff-side house condemned. Violet will need more than Arie's help to save her home. The entire town will have to rally around their Ghost.
If Violet doesn't move fast enough, the walls of her carefully constructed life will fall in around her and drag her into the ocean's depths.
Available for Pre-Order now!
Releases 1/16/16
Amazon US * Amazon UK * Amazon CA * Amazon AU